About Us
We are a professional wheel alignment and repair facility for any make and model. We provide exceptional services for wheel alignment and general auto repairs, and more importantly, excellent customer service. We are also the number one search result for wheel alignment services in the Ottawa, ON area. To learn more more about us, scroll down or contact us, and we would be more than happy to assist you with any questions, or concerns that you might have!
Our Services
Professional Wheel Alignment
Wheel alignment is part of standard vehicle maintenance that adjusts the angles of wheels to the specifications of the vehicle's manufacturer. It is consiered as routine maintainence, and the alignment of the wheels should be checked every two to three years. It is important to note that it is important to get the alignment checked everytime you change the tires. Unfortunately, there are no signs as to when your vehicle may need wheel alignment, but we can list a few symptons that are very commonly caused by poor alignment of the wheels. If your vehicle is pulling to either side, experience uneven/rapid tire wear, steering wheel is crooked when driving straight, or your tires are squealing, then it is very likely that your vehicle needs wheel alignment.

Why pick us? We are the number 1 result on Google for "wheel alignment" in the Ottawa area. We used the latest equipment from Hoffman, the most reputable company manufacturing wheel alignment machinery. We are licensed and professionally trained for wheel alignment for any make and model. We provide excellent customer service, and you are guaranteed to have the most accurate wheel alignment done. Contact us for free consultation today!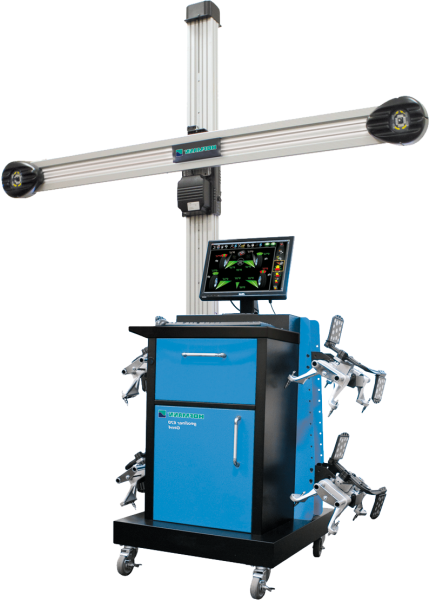 General Auto Repairs & Maintenance
Regular maintenance is very crucial for your vehicle's safety and reliability. Every mechanical machine requires maintainence at some set interval. This interval is set by the manufacturer of your vehicle. Therefore, we will perform the maintenance as per required by the manufacturer of your vehicle. However, sometimes issues do occur, even if followed the maintaince interval correctly, and for that, we are here to help you.
Contact Us
Do you have any questions regarding our garage? Then feel free to contact us through your preferred method of communication!
Unit 2 - 2675 Blackwell St., Ottawa, ON K1B 4E4
autostarservice@hotmail.com
Hours:
Monday-Friday:

9:00AM - 6:00PM

Saturday-Sunday:

Closed
Or shoot us an e-mail below!
We normally repond within the same day during our business hours.